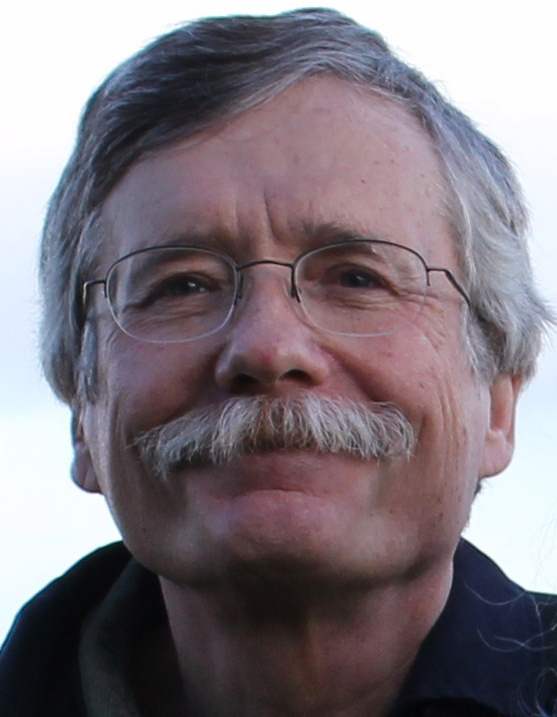 Don Bogen
Don Bogen and Joseph Di Prisco
9 JULY 2017 — sunday
Poetry Flash presents a reading by Don Bogen, An Algebra, and Joseph Di Prisco, Sight Lines from the Cheap Seats, request ASL interpreters one week in advance from editor@poetryflash.org, wheelchair accessible, Diesel, A Bookstore, 5433 College Avenue, Oakland, 3:00 (510/653-9965, dieselbookstore.com)

MORE ABOUT THE READERS
Don Bogen's most recent book of poems is An Algebra. D. A. Powell says, "Don Bogen is a wise and playful poet who manages the personal and the political with equal aplomb. He takes hold of poetry, the shape-shifting god, and in his hands it twists, morphs, relinquishes. Bogen reinvigorates the art by defining its limits, then pushing bravely past." His previous collections include The Known World and Luster. He is also a translator, notably of Europa: Selected Poems by Julio Martinez Mesanca, a key Spanish poet of the generation that came to prominence after the death of Franco. He is Poetry Editor for The Cincinnati Review.
Joseph Di Prisco's new book of poems is Sight Lines from the Cheap Seats. Dean Young writes that "addressing unquenchable longing and the shadows of death and failure, the lyric engines of [his] poems propel us with vital combustion…a large, funny, and indefatigable spirit." He is a novelist and a memoirist, the most recent being The Pope of Brooklyn, sequel to the celebrated Subway to California. Di Prisco is also Chair of the Simpson Family Literary Project, a partnership between the Lafayette Library/Learning Center Foundation and the UC Berkeley English Department.

Daily Listings
< previous month | show all OCTOBER | next month >
22 OCTOBER 2020 — thursday
23 OCTOBER 2020 — friday
24 OCTOBER 2020 — saturday
25 OCTOBER 2020 — sunday
26 OCTOBER 2020 — monday
27 OCTOBER 2020 — tuesday
28 OCTOBER 2020 — wednesday
29 OCTOBER 2020 — thursday
30 OCTOBER 2020 — friday
31 OCTOBER 2020 — saturday