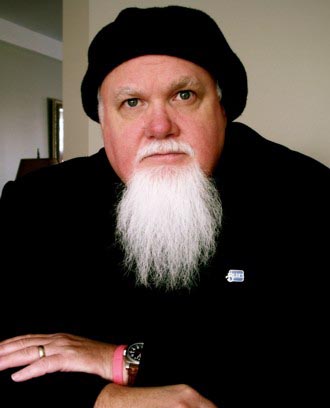 M.L. Liebler, Heather Bourbeau, and Eliot Schain
2 AUGUST 2012 — thursday
Poetry Flash presents M.L. Liebler, Heather Bourbeau, and Eliot Schain, Moe's Books, 2476 Telegraph Avenue, Berkeley, 7:30 (510/849-2087, www.moesbooks.com)

More about the readers
M. L. Liebler's latest book of poems is Wide Awake in Someone Else's Dream, which won both a Paterson Poetry Prize and The American Indie Book Award. Colette Inez says, "M. L. Liebler brings poems of great zest, joy, and large heart to appreciative audiences worldwide. He deserves our praise. Among his many other books, he edited the Coffee House Press anthology Working Words: Punching the Clock and Kicking Out the Jams. He's read his work to international audiences in Russia, Spain, Finland, China, Italy, Germany, and elsewhere. He's the founding director of both The National Writer's Voice Project in Detroit and the Springfed Arts: Metro Detroit Writers Literary Arts Organization.
Heather Bourbeau's debut book of poems is Daily Palm Castings. Her book profiles people in often overlooked professions, the writing inspired by Lyle Lovett's "Pontiac," Wim Wenders's Wings of Desire, and the work of Studs Terkel. She was a finalist for the Randall Jarrell Poetry Prize and winner of the Pisk! Poetry Slam. She is a journalist whose work has appeared in The New York Times, The Economist and elsewhere. She was a contributing writer to The New York Times best seller Not On Our Watch: The Mission to End Genocide in Darfur and Beyond.
Eliot Schain's most recent book is Westering Angels. D. Nurkse says, "Eliot Schain is a treasure—a poet with a sharp edge and a broad canvas. Some artists have irony, some have vision; Schain has both, and tests them against each other with fire and wit." He's also author of the chapbook American Romance. His poems have been published in American Poetry Review, Ploughshares, and elsewhere and anthologized in The Place That Inhabits Us and Bear Flag Republic: Prose Poems and Poetics from California.