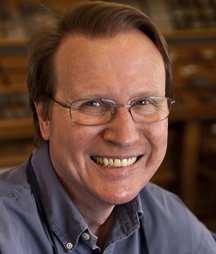 White Pine Press 40th Anniversary Reading
27 JANUARY 2013 — sunday
Poetry Flash celebrates the fortieth anniversary of White Pine Press with readings by poets and translators Dennis Maloney, Carlota Caulfield, Mojdeh Marashi, Andrew Schelling, Richard Silberg, and Gary Young from their White Pine Press books, wheelchair accessible, request ASL interpreters one week in advance from editor@poetryflash.org, Diesel, A Bookstore, 5433 College Avenue, Oakland, 3:00 (510/653-9965, dieselbookstore.com)

More about the readers
Dennis Maloney, editor and publisher of White Pine Press, is also a poet and translator, his most recent publications are Just Enough, poems, and Tangled Hair, poems of Yosano Akiko. Dennis Maloney says of the press, "From the classic writers of Asia to contemporary voices from around the world, White Pine Press is your passport to a World of Voices. We publish literature exploring the world of ideas and cultures that make up the American mosaic and celebrate the diversity of the world."
Carlota Caulfield, author of The Mapmaker's Diary: Selected Poems.
Mojdeh Marashi, co-translator (with Chad Sweeney) of The Art of Stepping Through Time, by H. E. Sayeh.
Andrew Schelling, poet and translator, whose works include Dropping the Bow: Poems from the Sanskrit and Arapaho Songs, poems.
Richard Silberg, poet and translator, co-translator (with Clare You) of This Side of Time, poems by Ko Un.
Gary Young, author of Even So: New and Selected Poems.