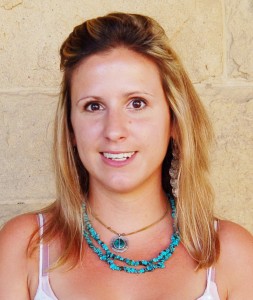 Valentine Reading with Brittany Perham
14 FEBRUARY 2013 — thursday
Poetry Flash presents a reading by Brittany Perham, wheelchair accessible, request ASL interpreters one week in advance from editor @poetryflash.org, Moe's Books, 2476 Telegraph Avenue, Berkeley, 7:30 (510/849-2087, moesbooks.com)

More about the readers
Brittany Perham's first book of poems is The Curiosities (Parlor Press, 2012). D.A. Powell says, "With curatorial precision and a starling's penchant for multiple threads in both song and shelter, Brittany Perham has fashioned a haven of curiosities captivating to the ear as well as the eye. These poems dream in color and sound: bright, chantant, lifting and lowering the music and the light, so that we are transported from this world into the antechambers of the heart and back again. You cannot re-enter the waking world after reading these lucid, eloquent poems and not feel forever changed." She was a Stegner Fellow 2009-2011, and is now a Jones Lecturer at Stanford University.