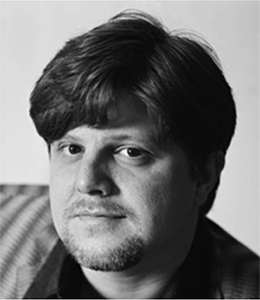 Joseph Campana
Joseph Campana, Jane Mead, and Kerri Webster
7 APRIL 2013 — sunday
Poetry Flash presents a reading by Joseph Campana, Jane Mead, and Kerri Webster, wheelchair accessible, request ASL interpreters one week in advance from editor@poetryflash.org, Diesel, A Bookstore, 5433 College Avenue, Oakland, 3:00 (510/653-9965, dieselbookstore.com)

More about the readers
Joseph Campana's new book of poems, winner of the 2011 Iowa Poetry Prize, is Natural Selections. David Wojahn says of it, "Like James Wright and Sherwood Anderson—both of whom he pays homage to in this stunning collection—Joseph Campana understands that the Midwest is less a place than a strangely inscrutable state of mind, where our losses and vulnerabilities are shown in terrifyingly high relief…Campana also understands…that the principal business of the lyric poem is heartbreak." He is also the author of a first book of poems, The Book of Faces, and a critical work.
Jane Mead's most recent book of poems is The Usable Field; her forthcoming collection is Money Money Money/Water Water Water, forthcoming in spring 2014. Her honors include fellowships from the Lannan and Guggenheim Foundations and a Whiting Writer's Award.
Kerri Webster was the co-winner, with Joseph Campana, of the 2011 Iowa Poetry Prize for her collection Grand & Arsenal, which Catherine Wagner calls "…poems that gather unusual objects, places, remembered bodies—each weathered, handled roughly or gently…hot under the lights of Webster's attention…This poetry is dark, tender, rather bitter, but I want to linger; it's sequin-gorgeous in here." Author of the earlier poetry collection We Do Not Eat Our Hearts Alone, Webster is also a winner of a 2011 Whiting Writer's Award.