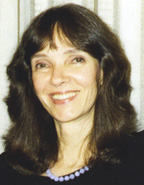 Charles Entrekin, Lucille Lang Day, Stewart Florsheim, Marcia Falk, more
3 OCTOBER 2013 — thursday
Poetry Flash presents a book launch reading for The Berkeley Poets Cooperative: A History of the Times, edited by Charles Entrekin, with readings by contributors Lucille Lang Day, Stewart Florsheim, Belden Johnson, Bruce Hawkins, Rod Tulloss and Marcia Falk, wheelchair accessible, request ASL interpreters one week in advance from editor@poetryflash.org, Moe's Books, 2476 Telegraph Avenue, Berkeley, 7:30 (510/849-2087, moesbooks.com)

More about the readers
Charles Entrekin, who will be at the event with these contributors:
Lucille Lang Day's newest book is the memoir, Married at Fourteen. She's also published one children's book and eight poetry collections and chapbooks, most recently The Curvature of Blue.
Stewart Florsheim's most recent book of poems is A Split Second of Light. His other collections include The Short Fall From Grace, winner of the Blue Light Award, and the chapbook The Girl Eating Oysters. He's the editor of Ghosts of the Holocaust, an anthology of poetry by children of Holocaust survivors.
Belden Johnson published Snake Blossoms with the Berkeley Poets Workshop & Press, and has since published a novel, Fathers and Teachers and a self-help book Real Relationships: Essential Tools to Help You Go the Distance.
Bruce Hawkins is the author of The Ghost of the Buick, poems.
Rod Tulloss has been writing since his early teens and continues to do so while pursuing various day jobs that have included being a managing researcher in digital electronics and a mycologist. He is a co-founder of BPC and the US1 Writers Cooperative in Princeton, New Jersey.
Marcia Falk has published three books of poems, including This Year in Jerusalem; she is the author of The Book of Blessings, a bilingual recreation of Jewish prayer in poetic forms, and her translations from Hebrew and Yiddish include The Song of Songs, works of the Hebrew poet Zelda and of the Yiddish poet Malka Heifitz Tussman.