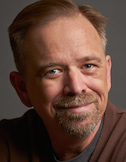 Curt Anderson
Curt Anderson and Gail Rudd Entrekin
15 JANUARY 2015 — thursday
Poetry Flash presents a poetry reading by Curt Anderson and Gail Rudd Entrekin, request ASL interpreters one week in advance from editor@poetryflash.org, wheelchair accessible, Moe's Books, 2476 Telegraph Avenue, Berkeley, 7:30 (510/849-2087, www.moesbooks.com)


MORE ABOUT THE READERS
Curt Anderson's first full-length book of poems is The Occasionist. Al Young says, "In ways that dare, stun or delight, his watchful poems signal divinity. Again and again, they point to the vast outback of mysteries that occasion life-jammed moments that cry out or whisper." His poems have appeared in Poetry, Exquisite Corpse, Barrow Street, and many other journals, and his poem "Platonic Love" was published in The Poetry Anthology, 1912-2002: Ninety Years of America's Most Distinguished Verse.
Gail Rudd Entrekin's latest book of poems is Rearrangement of the Invisible. Ellen Bass says, "Gail Rudd Entrekin's Rearrangement of the Invisible is both praise and eulogy, a cherishing of the moments of our lives and a sorrow song for their passing. Through it all we feel the force of her love—for her family and for all of us. …An honest, intimate, and wise book." She is also co-publisher and poetry editor of Hip Pocket Press and editor of the online literary magazine of the environment, Canary.