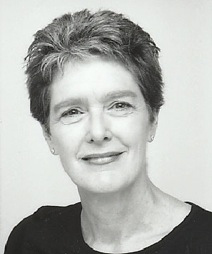 Laurel Blossom and Brian Komei Dempster
20 MARCH 2016 — sunday
Poetry Flash presents a poetry reading by Laurel Blossom, Longevity, and Brian Komei Dempster, Topaz, request ASL interpreters one week in advance from editor@poetryflash.org, wheelchair accessible, Diesel, A Bookstore, 5433 College Avenue, Oakland, 3:00 (510/653-9965, dieselbookstore.com)

MORE ABOUT THE READERS
Laurel Blossom's new book of poems is Longevity. Gary Young says, "The fallen Twin Towers are ghostly sentinels that loom over Laurel Blossom's haunting meditation on history, identity and grief. Longevity oscillates between collective loss and personal anguish, and in Blossom's telling, one body becomes every body, and individual loss encompasses everyone." Among her previous books are the book-length narrative prose poem Degrees of Latitude and Wednesday: New and Selected Poems. Currently the first ever Poet Laureate of Edgefield, South Carolina, she is also co-founder of The Writers Community, the residency and advanced workshop program of the YMCA National Writer's Voice. She is editor of Many Lights in Many Windows: Twenty Years of Great Fiction and Poetry from the Writers Community and Splash! Great Writing About Swimming, among other volumes.
Brian Komei Dempster's debut book of poems is Topaz. Richard Tillinghast says, "Topaz is a significant and moving addition to one of the oldest and most firmly rooted of literary genres—the quest. In this highly personal and deeply felt new book, Brian Komei Dempster attempts to probe and understand through poetry his family's experiences in one of our country's most shameful episodes, the internment of American citizens of Japanese origin during the Second World War." He is editor of both From Our Side of the Fence: Growing Up in America's Concentration Camps, which received a 2007 Nisei Voices Award from the National Japanese American Historical Society, and Making Home from War: Stories of Japanese American Exile and Resettlement. Widely published in literary journals, his work has also been anthologized in Language for a New Century: Contemporary Poetry from the Middle East, Asia, and Beyond and Asian American Poetry: The Next Generation.