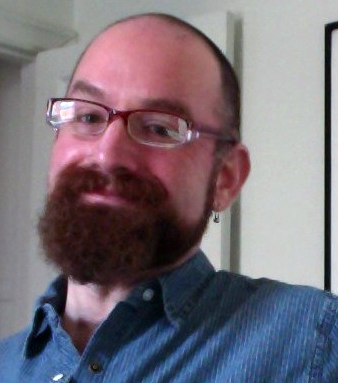 Brian Teare
Carol Snow and Brian Teare
26 MAY 2016 — thursday
Poetry Flash presents a reading by poets Carol Snow and Brian Teare from their new books, request ASL interpreters one week in advance from editor@poetryflash.org, wheelchair accessible, Moe's Books, 2476 Telegraph Avenue, Berkeley, 7:30 (510/849-2087, www.moesbooks.com)

MORE ABOUT THE READERS
Carol Snow's new book is Position Paper: New and Selected Poems. Robert Hass has called her work "brilliant, funny, subtle," Cole Swenson "delicate and masterful," and Fanny Howe has deemed it "a new and mesmerizing way of looking at things." Her previous books are Artist and Model, selected by Robert Hass for the National Poetry Series and winner of the Poetry Center Book Award; For; The Seventy Prepositions; and Placed: Karesansui Poems. Among her honors are the Joseph Henry Jackson Award, a Pushcart Prize, a fellowship from the National Endowment for the Arts, and a Poetry Fund grant.
Brian Teare's new book of poems is The Empty Form Goes All the Way to Heaven. Cole Swensen says, "A kind of stillness gradually builds through these carefully-shaped pieces, a distilled poise in which one comes to hear Agnes Martin as one simultaneously sees the Zen koan that the collection itself slowly, precisely forms." He's published four previous books of poems, The Room Where I Was Born, winner of the Brittingham Prize; Sight Map; Pleasure, which won the Lambda Award; and Companion Grasses, a finalist for the Kingsley Tufts Award. A 2015 Pew Fellow in the Arts, he's received fellowships from the National Endowment for the Arts and the Fund for Poetry, among others. An Assistant Professor at Temple University, he lives in South Philadelphia, where he makes books by hand for his micropress, Albion Books.