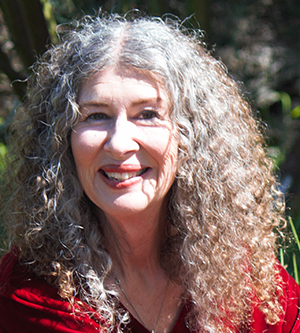 Carolyn L. Tipton
Dan Bellm, Stephen Kessler, Carolyn L. Tipton
17 NOVEMBER 2016 — thursday
Poetry Flash presents poetry in translation by three Bay Area translators reading from their new books: Dan Bellm reads from his translations of French poet Pierre Reverdy, Stephen Kessler reads his translations of Argentinian poet Julio Cortázar, and Carolyn L. Tipton reads her translations of Spanish poet Rafael Alberti, request ASL interpreters one week in advance at editor@poetryflash.org, wheelchair accessible, Moe's Books, 2476 Telegraph Avenue, Berkeley, 7:30 (510/849-2087, www.moesbooks.com)

MORE ABOUT THE READERS
This will be a reading of poetry in translation.
Poet and translator Dan Bellm's new book of translation is The Song of the Dead/Le chant des morts, by Pierre Reverdy, the famous French poet and Resistance fighter. His previous book of translation is Description of a Flash of Cobalt Blue, by the Mexican poet Jorge Esquinca, nominated for the 2015 Northern California Book Award in Translation. His most recent book of poems, Practice, won a 2009 California Book Award. Among his other honors are Literary Fellowship in Translation from the National Endowment for the Arts, an Alice Fay di Castagnola Award from the Poetry Society of America, and a Cleveland State University Poetry Center Prize.
Stephen Kessler is a poet, prose writer, translator, and editor. His new book of translation is Save Twilight, a selected poems of Julio Cortázar, the renowned Argentinian master of modern fiction who was also a prolific poet. Among Kessler's other translations are works of Borges and the Spanish poet Luis Cernuda. His most recent book of prose poetry/memoir is Where Was I?, and his latest book of essays is Need I Say More?. He is a longtime contributing editor for Poetry Flash.
Carolyn L. Tipton is a poet and translator. Her new book of translation is Returnings: Poems of Love and Distance, by Rafael Alberti, the great Spanish poet who was part of the "Generation of 1927." Returnings is the winner of the 2016 Cliff Becker Book Prize in Translation. Her first Alberti translation, To Painting: Poems by Rafael Alberti, won the National Translation Award. Among her other honors are fellowships from the National Endowment for the Humanities and the National Endowment for the Arts.
Daily Listings
< previous month | show all OCTOBER | next month >
16 OCTOBER 2021 — saturday
17 OCTOBER 2021 — sunday
18 OCTOBER 2021 — monday
19 OCTOBER 2021 — tuesday
20 OCTOBER 2021 — wednesday
21 OCTOBER 2021 — thursday
22 OCTOBER 2021 — friday
23 OCTOBER 2021 — saturday
24 OCTOBER 2021 — sunday
25 OCTOBER 2021 — monday
26 OCTOBER 2021 — tuesday
27 OCTOBER 2021 — wednesday
28 OCTOBER 2021 — thursday
29 OCTOBER 2021 — friday
30 OCTOBER 2021 — saturday
31 OCTOBER 2021 — sunday