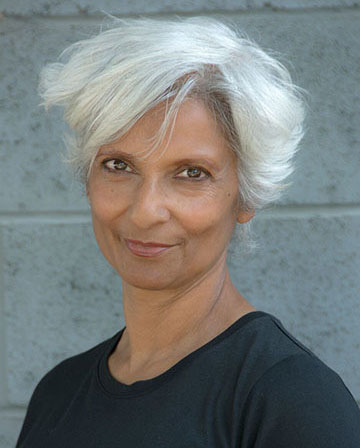 Sandra Hunter
Sandra Hunter and Ruth Thompson
2 FEBRUARY 2017 — thursday
Poetry Flash presents a reading by fiction writer Sandra Hunter, celebrating her short stories in Small Change, and poet Ruth Thompson, request ASL interpreters one week in advance at editor@poetryflash.org, wheelchair accessible, Moe's Books, 2476 Telegraph Avenue, Berkeley, 7:30 (510/849-2087, www.moesbooks.com)


MORE ABOUT THE READERS
Sandra Hunter's new book, Small Change, is three short stories. David Treuer says, "Small Change does what great fiction should do. Rather than strive for newness for the sake of novelty, or reinvent language to showcase the writer's chops, it approaches language in a new way because the material—struggling for life and love in the Middle East—demands it." Her novel, Losing Touch, was published in 2014. Her honors include a 2014 Africa Book Club Award, a 2014 H.E. Francis Fiction Award, and a 2012 Cobalt Fiction Prize.
Ruth Thompson is the author of three poetry collections Crazing, Woman With Crows, and Here Along Cazenovia Creek. That last collection inspired choreography and a performance by the Japanese dancer Shizuno Nasu. She currently lives in Hilo, Hawai'i where she is creating poetry and dance videos with dancer Jenn Eng and videographer Don Mitchell. She travels to perform and teach workshops on writing from the body, and she owns and operates Saddle Road Press.