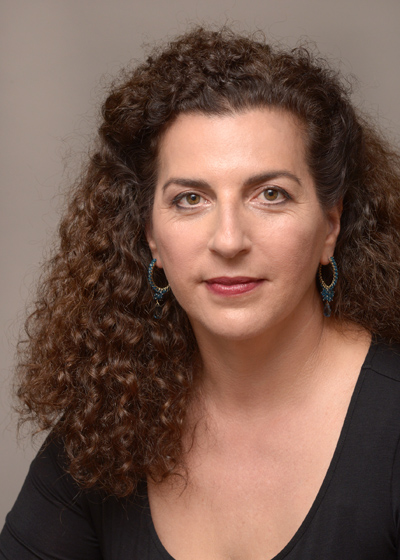 Kendra Tanacea
Jan Beatty and Kendra Tanacea
20 APRIL 2017 — thursday
Poetry Flash presents a poetry reading by Jan Beatty, Ubermütter's Death Dance, and Kendra Tanacea, A Filament Burns in Blue Degrees, request ASL interpreters one week in advance at editor@poetryflash.org, wheelchair accessible, Moe's Books, 2476 Telegraph Avenue, Berkeley, 7:30 (510/849-2087, www.moesbooks.com)


MORE ABOUT THE READERS
Jan Beatty's new book is Jackknife: New and Selected Poems. David Trinidad says, "At the heart of Jan Beatty's body of work is desire for recognition from the birth father, the artist in prisons and homeless shelters, tales of hardcore sex…One of our most fearless poets, Beatty tends to the monsters inside her. And we are all the better for it." Her previous collections include The Switching/Yard, Red Sugar, Boneshaker, and Mad River, winner of the 1994 Agnes Lynch Starrett Prize. Her poems were anthologized in Best American Poetry 2013 and many other volumes. The managing editor of MadBooks, a small press publishing a series of books and chapbooks by women, for the past twenty years she has also hosted and produced Prosody, a public radio show on NPR affiliate WESA-FM, featuring the work of national writers. Among her honors are the Creative Achievement Award from the Heinz Foundation, an Artists Grant from The Pittsburgh Foundation, and the Pablo Neruda Prize for Poetry.
Kendra Tanacea's debut book of poems is A Filament Burns in Blue Degrees. Amy Gerstler says, "The passions and quiet violences that bind us and drive us apart fuel these poems. Tanacea writes with uncluttered immediacy and incandescent candor about domesticity, drugs, family, memory, divorce, sex as spirituality, fertility, horses and more." Her collection was a semifinalist for the Washington Prize and a finalist for the Idaho Prize for Poetry. She is an attorney in San Francisco.
Daily Listings
< previous month | show all AUGUST | next month >
4 AUGUST 2021 — wednesday
5 AUGUST 2021 — thursday
6 AUGUST 2021 — friday
7 AUGUST 2021 — saturday
8 AUGUST 2021 — sunday
9 AUGUST 2021 — monday
10 AUGUST 2021 — tuesday
11 AUGUST 2021 — wednesday
12 AUGUST 2021 — thursday
13 AUGUST 2021 — friday
14 AUGUST 2021 — saturday
15 AUGUST 2021 — sunday
16 AUGUST 2021 — monday
17 AUGUST 2021 — tuesday
18 AUGUST 2021 — wednesday
19 AUGUST 2021 — thursday
20 AUGUST 2021 — friday
21 AUGUST 2021 — saturday
22 AUGUST 2021 — sunday
23 AUGUST 2021 — monday
24 AUGUST 2021 — tuesday
25 AUGUST 2021 — wednesday
26 AUGUST 2021 — thursday
27 AUGUST 2021 — friday
28 AUGUST 2021 — saturday
29 AUGUST 2021 — sunday
30 AUGUST 2021 — monday
31 AUGUST 2021 — tuesday