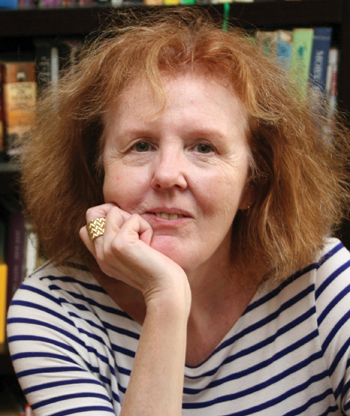 Janet Hamill
Janet Hamill and Cal Freeman
22 JUNE 2017 — thursday
Poetry Flash presents a poetry reading by Janet Hamill, Knock, and Cal Freeman, Brother of Leaving, request ASL interpreters one week in advance at editor@poetryflash.org, wheelchair accessible, Moe's Books, 2476 Telegraph Avenue, Berkeley, 7:30 (510/849-2087, www.moesbooks.com)


MORE ABOUT THE READERS
Cal Freeman's latest book of poems is Brother of Leaving. Alan Michael Parker says, "Cal Freeman's a poet who measures the world and constructs, at angles, a whole shining city, a self-portrait he calls Detroit. With a bardic poignancy Brother of Leaving hums the sorrowful anthem of capitalism and its discontents. Pretty as a trash fire, and sad as a mirror, these are poems to remember." He is the author of the chapbook Heard Among the Windbreak, and his second full-length collection, Fight Songs, is forthcoming in the fall.
Janet Hamill's new book of poems is Knock. Patti Smith says, "Janet Hamill's Knock is intensely visual and invigorating…This is an ambitious work, rich with unexpected juxtapositions—Casanova and the Huns, Rothko and Goat's Head Soup. A bounteous world into which we're drawn by one of our true poets." Among her six published books of poetry and fiction are Nostalgia of the Infinite, Lost Ceilings, Body of Water, and The Eternal Café. Widely published in literary journals, her work has been anthologized in Up Late: American Poetry Since 1970, Bowery Women Poems, and elsewhere. A strong proponent of spoken word, she's read at The Poetry Project at St. Marks Church, CBGB's Gallery, Seatle's Bumbershoot Festival, Patti Smith's Meltdown Festival in London, and many other festivals and venues. In collaboration with the band Lost Ceilings she's released two CDs of spoken word and music, Flying Nowhere and Genie of the Alphabet.