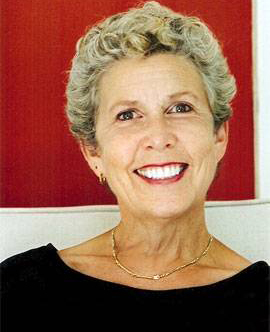 Michelle Gillett
Tribute to Michelle Gillett: Robert Thomas, Carolyn West, more
2 NOVEMBER 2017 — thursday
Poetry Flash presents a posthumous book launch in tribute to the late poet Michelle Gillett, reading from Coming About will be Erin Gillett, Sarah Miller, Robert Thomas, and Carolyn West, wheelchair accessible, Moe's Books, 2476 Telegraph Avenue, Berkeley, 7:30 (510/849-2087, www.moesbooks.com)


MORE ABOUT THE READERS
Michelle Gillett's debut book of poems, Coming About, was selected for publication before her death from lung cancer in 2016. Daniel Tobin says of it, "…Gillett's insight is Rilkean in its wisdom.…In these fiercely honest poems, knowledge of the fragility of things before 'the ever-declining light' keeps pace with a faith that knows always 'some effect of the light keeps the dusk unfinished,' staving off the absolute dark. Coming About is a brave and beautiful book by a poet greatly gifted both in her humanity and her craft." Born in 1948, she lived in Stockbridge, Massachusetts and was active in the arts and literary communities of the Berkshires.

The readers for the event will be:

Erin Gillett, her daughter, who graduated from UC Berkeley with a Masters degree in Architecture and works as an architectural designer and consultant.
Sarah Miller, author of Inside the Mind of Gideon Rayburn and numerous essays.
Robert Thomas, author of Bridge, fiction, and the poetry collections Door to Door, winner of the Poets Out Loud Prize, selected by Yusef Komunyakaa, and Dragging the Lake. He's won a Pushcart Prize and received a fellowship from the National Endowment for the Arts.
Carolyn West, poet and storyteller.
Daily Listings
< previous month | show all OCTOBER | next month >
16 OCTOBER 2021 — saturday
17 OCTOBER 2021 — sunday
18 OCTOBER 2021 — monday
19 OCTOBER 2021 — tuesday
20 OCTOBER 2021 — wednesday
21 OCTOBER 2021 — thursday
22 OCTOBER 2021 — friday
23 OCTOBER 2021 — saturday
24 OCTOBER 2021 — sunday
25 OCTOBER 2021 — monday
26 OCTOBER 2021 — tuesday
27 OCTOBER 2021 — wednesday
28 OCTOBER 2021 — thursday
29 OCTOBER 2021 — friday
30 OCTOBER 2021 — saturday
31 OCTOBER 2021 — sunday