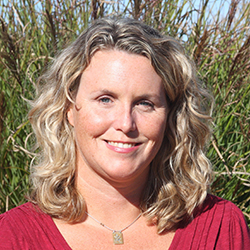 Iris Jamahl Dunkle
Iris Jamahl Dunkle and Phyllis Meshulam
1 FEBRUARY 2018 — thursday
Poetry Flash presents a poetry reading by Iris Jamahl Dunkle, Interrupted Geographies, and Phyllis Meshulam, Land of My Father's War, wheelchair accessible, Moe's Books, 2476 Telegraph Avenue, Berkeley, 7:30 (510/849-2087, www.moesbooks.com)


MORE ABOUT THE READERS
Iris Jamahl Dunkle's new book of poems is Interrupted Geographies. Camille T. Dungy says, "While Iris Jamahl Dunkle writes specifically about particular places and people—some famous and some little known—there's no way to read these poems without understanding the ways she is always writing about you and also about me." She is the current Poet Laureate of Sonoma County, and her second collection, There's a Ghost in this Machine of Air, is about the untold history of Sonoma County. Her debut collection, Gold Passage, was selected by Ross Gay for the Trio Prize from Trio Press and was published in 2013.
Phyllis Meshulam's new book of poems is Land of My Father's War. Fred Marchant says, "In this book, the literal 'land of my father's war is Italy, where the poet's father served in World War II…However, the landscape of these beautifully crafted poems is wider than any one country, and deeper than any one moment in time. Phyllis Meshulam maps the landscape of consciousness in our time…" She is also author of the chapbooks Doll, Moon and Valley of Moon. Widely published in literary journals, she is anthologized, too, in the acclaimed anthology Veterans of War, Veterans of Peace. She is a teacher and the coordinator of both California Poets in the Schools and the nation-wide youth recitation series Poets Out Loud.