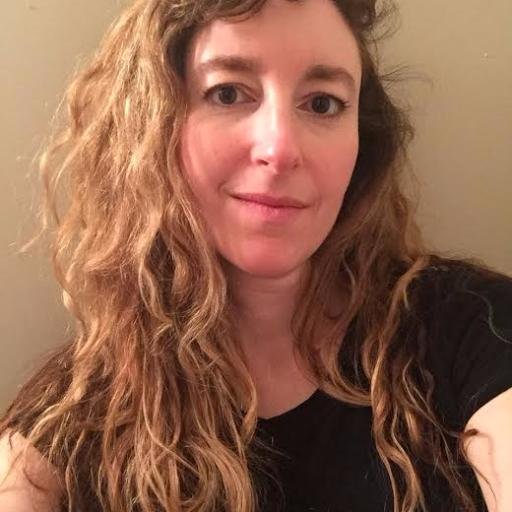 Hadara Bar-Nadav
Hadara Bar-Nadav and Dean Rader
15 FEBRUARY 2018 — thursday
Poetry Flash presents a poetry reading by Hadara Bar-Nadav, The New Nudity, and Dean Rader, Self-Portrait as Wikipedia Entry, wheelchair accessible, Moe's Books, 2476 Telegraph Avenue, Berkeley, 7:30 (510/849-2087, www.moesbooks.com)


MORE ABOUT THE READERS
Dean Rader's new book of poems is Self-Portrait as Wikipedia Entry. ZZYZZYVA says, "By writing honestly about the difficulties of self-representation, Rader represents himself as a writer who cares deeply about his audience and his craft." His debut collection, Works & Days, won the T.S. Eliot Poetry Prize, and his chapbook, Landscape Portrait Figure Form, was named one of the Best Poetry Books of the Year by the Barnes & Noble Review. He's editor of the anthology 99 Poems for the 99 Percent: An Anthology of Poems, and a co-editor of Bullet into Bells: Poets & Citizens Respond to Gun Violence. He's also written several academic books, including Engaged Resistance: Contemporary American Indian Art, Literature, and Film from Alcatraz to the NMAI.
Hadara Bar-Nadav's new book of poems is The New Nudity. Amy Gerstler says, "The New Nudity gives voice to the souls of objects. In these dark, spoken still lives, personification becomes a kind of conjuring, a mystical art rife with nuance." Her previous collections include Lullaby (with Exit Sign), The Frame Called Ruin, and A Glass of Milk to Kiss Goodnight. She's also co-author of the best-selling textbook Writing Poems. She's received fellowships and awards from the National Endowment for the Arts and the Poetry Society of America.