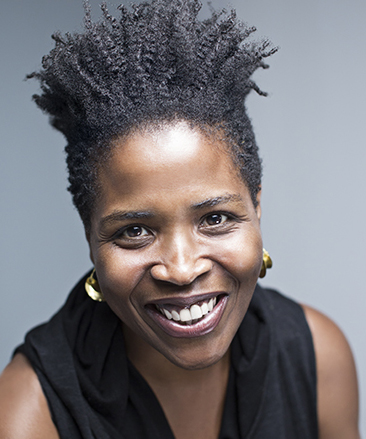 Arisa White
Arisa White and Maw Shein Win
26 APRIL 2018 — thursday
Poetry Flash presents a poetry reading by Maw Shein Win, Invisible Gifts, and Arisa White, You're the Most Beautiful Thing That Happened, wheelchair accessible, Moe's Books, 2476 Telegraph Avenue, Berkeley, 7:30 (510/849-2087, www.moesbooks.com)


MORE ABOUT THE READERS
Arisa White's new book of poems is You're the Most Beautiful Thing That Happened. Dara Wier says that she's a "tender poet who always brings into view what's strange and unusual and critical for our survival. Her poems consider what it requires to meditate and meet what's unknown without flinching." A Cave Canem graduate fellow, she's also the author of Black Pearl, Post Pardon, Hurrah's Nest, and A Penny Saved. A northwest regional representative for Nepantla: A Journal Dedicated to Queer Poets of Color and creator of the Beautiful Things Project, she curates cultural events and artistic collaborations that center narratives of queer and trans people of color.
Maw Shein Win's debut full-length collection is Invisible Gifts: Poems. Genny Lim says, "Maw Shein Win's poems resonate like post-modern haiku. Her idiosyncratic associations touch the heart and defy the intellect in their koan-like logic and arresting imagery." She is a Burmese American poet, editor, and educator. A frequent collaborator with artists, musicians, and other writers, along with composer and musician Amanda Chaudhary she is part of the musical duo Pitta of the Mind, combining poetry with electronic music; she worked with Los Angeles artist Mark Dutcher to produce the book Ruins of a glittering palace, poetry and images, and her poems are featured in Megan Wilson's mural Flower Interruption in a special exhibition, Flower Power, at San Francisco's Asian Art Museum. She is the first and current Poet Laureate of El Cerrito.