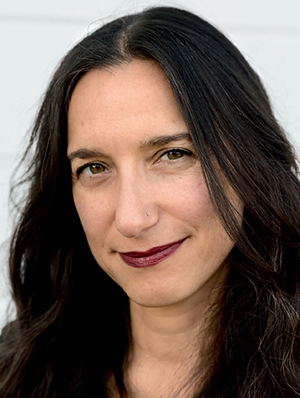 Melissa Stein
Melissa Stein and C. Dale Young
17 MAY 2018 — thursday
Poetry Flash presents a poetry reading by Melissa Stein, Terrible Blooms, and poet C. Dale Young, The Affliction, reading from his new collection of linked fiction, wheelchair accessible, Moe's Books, 2476 Telegraph Avenue, Berkeley, 7:30 (510/849-2087, www.moesbooks.com)


MORE ABOUT THE READERS
Melissa Stein's new book of poems is Terrible Blooms. The New York Times says, "Ms. Stein reminds us that there is no honey—rough, or otherwise—without the sting." Her first book of poems, Rough Honey, won the APR/Honickman First Book Prize. She's received fellowships from the Bread Loaf Writers' Conference, the MacDowell Colony, Yaddo, and the National Endowment for the Arts. She's a freelance editor in San Francisco.
C. Dale Young's new book, The Affliction, is his first collection of fiction. Charles Baxter says, "The linked stories in C. Dale Young's The Affliction send us off to a magical location, where the fantastical can seem both miraculous and ordinary. These tales treat life-and-death matters with a beautifully eloquent fervor, and, like the stories of Julio Cortázar, they remind us off how varied and unpredictable short stories, like the world itself, can be." He's published four collections of poetry, most recently The Halo, and his poetry has been anthologized several times in Best American Poetry. He's received fellowships from the National Endowment for the Arts, the John Simon Guggenheim Memorial Foundation, and the Rockefeller Foundation. He practices full-time as a medical doctor.