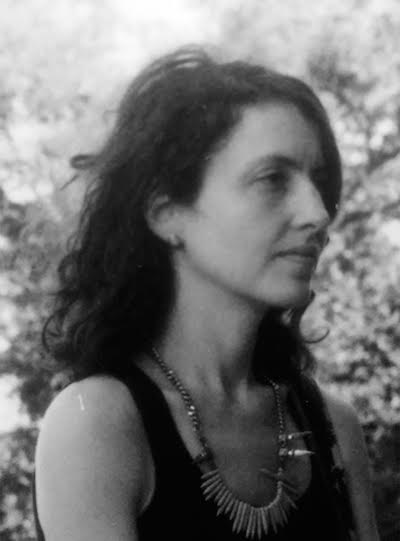 Elizabeth Cooperman
Elizabeth Cooperman and Thomas Walton
19 JULY 2018 — thursday
Poetry Flash presents a reading by Seattle poets Elizabeth Cooperman and Thomas Walton, from their new book, The Last Mosaic, wheelchair accessible, Moe's Books, 2476 Telegraph Avenue, Berkeley, 7:30 (510/849-2087, (www.moesbooks.com)

MORE ABOUT THE READERS
Elizabeth Cooperman and Thomas Walton have jointly written and published The Last Mosaic, a 'mosaic' of braided prose segments, celebrating their trip to Rome and weaving their impressions of the "Eternal City." David Shields says, "To be human is to be broken. The Last Mosaic not only explains these ideas; it embodies them. It's also extremely vivid, precise, smart, and galvanizing."
Elizabeth Cooperman is Art Director at PageBoy Magazine, and she is co-editor of the anthology Life is Short—Art is Shorter. Her writing has been widely published in literary journals.
Thomas Walton edits PageBoy Magazine. He's author of the anti-lyric lyric essay This World Is All That Does Befall Us and the chapbook A Name Is Just A Mane. His poetry has appeared in ZYZZYVA, Bombay Gin, and many other journals.