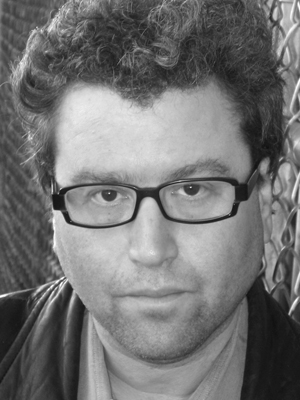 Joseph Lease
Joseph Lease, Donna de la Perrière, Natasha Sajé
30 AUGUST 2018 — thursday
Poetry Flash presents a poetry reading by Joseph Lease, The Body Ghost, Donna de la Perrière, Night Calendar, and Natasha Sajé, Vivarium, wheelchair accessible, Moe's Books, 2476 Telegraph Avenue, Berkeley, 7:30 (510/849-2087, www.moesbooks.com)


MORE ABOUT THE READERS
Joseph Lease's new book of poems is The Body Ghost. Norman Fischer says, "I really don't know how Joseph Lease does this. Reaches such lyric heights with such deli-cacy. With skillful use of anaphora, and perfect, various open-verse forms transformed page to page, Lease is a tour de force master of prosody." His previous collections include Testify and Broken World. He's received The Academy of American Poets Prize, among other grants and awards, and is a member of the Advisory Board of the Princeton Encyclopedia of Poetry and Poetics.
Donna de la Perrière's latest books of poems are Saint Erasure and a chapbook, Night Calen-dar. Andrew Joron says, "Donna de la Perrière's consum-mately crafted lines extend the argument of postmodern lyric into a space of mystery." Her previous full-length collection is True Crime. She received a 2009 Fund for Poetry award.
Natasha Sajé's newest book of poems is Vivarium. Dean Young says, "Resourceful, restless, wit-ty and substantially intelligent—what a rare combination of erudition and nimbleness this group of poems exhibits. Their range is marvelously wide in both form and tone." Her first book of poems, Red Under the Skin, won the Agnes Lynch Starrett Prize, and her second, Bend, was given the Utah Book Award in Poetry. She is also the author of the book of essays Windows and Doors: A Poet Reads Literary Theory.