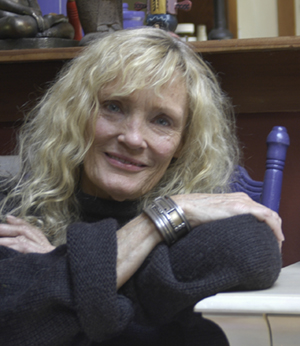 Devreaux Baker
Devreaux Baker and James M. LeCuyer
27 JANUARY 2019 — sunday
Poetry Flash presents a reading by James M. LeCuyer, from his new collection of short stories, Duck Lessons, and poet Devreaux Baker, Hungry Ghosts, East Bay Booksellers, 5433 College Avenue, Oakland, wheelchair accessible, 3:00 (510/653-9965, ebbooksellers.com)


MORE ABOUT THE READERS
Devreaux Baker's new book of poems is Hungry Ghosts. William Pitt Root says of it, "These poems, each fully individuated from politics or profit, stand in effect as non-violent protests of enormous moment, stalwart beauty." Baker has published four previous books of poetry, out of the bones of earth, Red Willow People, Beyond the Circumstance of Sight, and Light at the Edge; she was also an editor of Wood, Water, Air and Fire: The Anthology of Mendocino County Women Poets. Her honors include the PEN Oakland Josephine Miles Poetry Award. She lives on the Mendocino Coast in Northern California.
James M. LeCuyer's new book of short stories is Duck Lessons. Richard Michael Levine says, "Lecuyer's stories, all beautifully written, are at once funny and poignant. He writes like an angel with a devilish grin." His previous book of short stories is Threnody for Sturgeon; he is also author of the book of poems A Brick for Offissa Pupp.