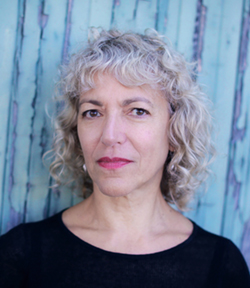 Linda Elkin
Linda Elkin and Steven Rood
17 MARCH 2019 — sunday
Poetry Flash presents a book launch reading by Linda Elkin, Navigation, with Steven Rood, I Say Your Name, East Bay Booksellers, 5433 College Avenue, Oakland, wheelchair accessible, 3:00 (510/653-9965, ebbooksellers.com)


MORE ABOUT THE READERS
Linda Elkin's debut book of poems is Navigation. Eleanor Wilner says, "The resonant poems of Navigation have their compass set on the heart's true north and, as they move through the darkest times, appear lit from within…these poems make emotion intelligible; they distill and illuminate experience—its splendor, suffering, 'sudden grace.'" Widely published in literary journals and some anthologies, including, Kindled Terraces: American Writers in Greece, she's been awarded writers' residencies at Soapstone and the Vermont Studio Center. Born in New York City, she now lives in Oakland.
Steven Rood's debut book of poems is I Say Your Name, devoted to the memory of both the late, great poet Jack Gilbert and Rood's own psychotherapist. For these many years he's been a member of the writing workshop that Jack Gilbert founded at San Francisco State University in 1967, and he was a primary caregiver of Gilbert's during his last Alzheimer days.