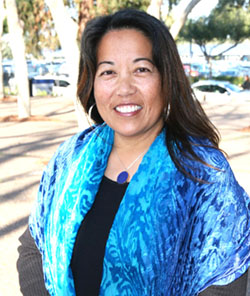 Arlene Biala
Sally Ashton and Arlene Biala
11 APRIL 2019 — thursday
Poetry Flash presents a poetry reading by Sally Ashton, The Behaviour of Clocks, and Arlene Biala, one inch punch, Moe's Books, 2476 Telegraph Avenue, Berkeley, wheelchair accessible, 7:30 (510/849-2087, www.moesbooks.com)


MORE ABOUT THE READERS
Sally Ashton's brand new book of poems is The Behaviour of Clocks. Amy Gerstler says, "Ashton's investigative meditations maintain constant awareness of territories shared by physics and poetry. These wonderfully reflective poems arise from something like a physicist's precision of mind and a shaman's sensitivity of vision." She is author of three previous collections and assistant editor of They Said: A Multi-Genre Anthology of Contemporary Collaborative Writing. Editor-in-Chief of DMQ Review, an online journal featuring poetry and art, she also served as Poet Laureate of Santa Clara County from 2011-2013. Her honors include fellowships from Arts Council Silicon Valley and a Lucas Artist Residency at Montalvo Arts Center.

Arlene Biala's new collection is one inch punch. Juan Felipe Herrera says, "Arlene Biala chants and dances at the center of inner-outer sacred lakes; her texts move at the incredible heights of Pele, the ancient Goddess." Her previous collections include two chapbooks and the full-length her beckoning hands, winner of a 2015 American Book Award. Daughter of immigrants from the Philippines, she was raised in San Francisco. A Pinay poet and performance artist, she has performed widely, collaborating with Herrera, Dolores Huerta, Barbara Jane Reyes, and others. She also received a Montalvo residency and served as Poet Laureate of Santa Clara County, 2016-2017.