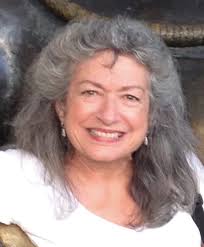 Susan Kelly-DeWitt
Susan Kelly-DeWitt and Mary B. Moore
6 JUNE 2019 — thursday
Poetry Flash presents a poetry reading by Susan Kelly-DeWitt, Spider Season, and Mary B. Moore, Amanda and the Man Soul, Moe's Books, 2476 Telegraph Avenue, Berkeley, wheelchair accessible, 7:30 (510/849-2087, www.moesbooks.com)


MORE ABOUT THE READERS
Susan Kelly-DeWitt's latest book of poems is Spider Season. Jane Mead says, "The poems in Susan Kelly-DeWitt's Spider Season reflect our human desire to weave inner and outer worlds into an ordered pattern: like the spider's web, these poems are delicate, made of strong filament, and vulnerable." She's published many previous collections, most recently The Fortunate Islands, as well as an illustrated short story The Audience. A former Stegner Fellow at Stanford University, she is a member of the National Book Critics Circle, the Northern California Book Reviewers association, and is a contributing editor for Poetry Flash, and a reviewer for Library Journal. She is also an exhibiting visual artist.
Mary B. Moore's new book of poems is Amanda and the Man Soul. Dorianne Laux says, "This is one of those books that can't be put down, that overwhelms us with the mystery of what it means to be human and alive in a body, to be in possession of a soul, or maybe twin souls." Her recent collections include Flicker, winner of the 2016 Dogfish Head Award, and Eating the Light, a 2016 Sable Books' chapbook winner.