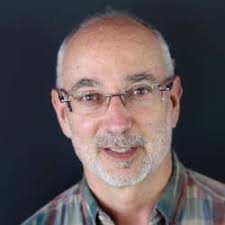 Zack Rogow
Barbara Berman and Zack Rogow - CANCELED
27 OCTOBER 2019 — sunday
CANCELED (BOOKSTORE CLOSED DUE TO POWER OUTAGE) - Poetry Flash presents a poetry reading by Barbara Berman, Currents, and poet and translator Zack Rogow, Irreverent Litanies, East Bay Booksellers, 5433 College Avenue, Oakland, wheelchair accessible, 3:00 (510/653-9965, ebbooksellers.com)


MORE ABOUT THE READERS
Barbara Berman's debut book of poems is Currents. Eavan Boland says, "The reach of these graceful, ambitious poems ranges across stars, cities, storms. Their music is both political and deeply private, braiding the two undersongs together in challenging and sometimes wrenching poetry." She is also the author of the chapbook The Generosity of Stars. Organizer of one of the first independent press festivals in the country in Washington, D. C. in 1979, she reviews poetry for The Rumpus.
Zack Rogow's new book of poems is Irreverent Litanies. Frank Paino says, "'Everything we hold dear is borrowed,' writes Zack Rogow, and those sage words are really the summation of these Irreverent Litanies. Whether in technically adept sonnets, ironic free verse, elegies, or straight-out litanies, the poet isn't afraid to ask big questions." The author, editor, or translator of twenty books or plays, his poetry collections include The Number Before Infinity and Talking with the Radio: poems inspired by jazz and popular music. He writes a blog, Advice for Writers, read internationally, at www.zackrogow.com.