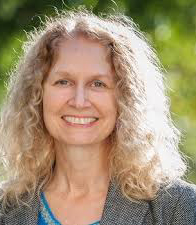 Joan Baranow
Joan Baranow and Joan Aleshire
1 DECEMBER 2019 — sunday
Poetry Flash presents a gala book launch reading by Joan Baranow, In the Next Life, with Joan Aleshire, Days of Our Lives, refreshments, East Bay Booksellers, 5433 College Avenue, Oakland, wheelchair accessible, 3:00 (510/653-9965, ebbooksellers.com)


MORE ABOUT THE READERS
This reading, our last of 2019, will feature a festive book launch for Joan Baranow's new book of poems, In the Next Life. Alicia Suskin Ostriker says, "The lilt and love, the trust and thrust, the pain and gain of these poems, is simply marvelous. In the Next Life reminds me of what I often forget—that poetry can be radiant." Her previous collection is Living Apart. With her husband David Watts she produced the PBS documentary Healing Words: Poetry & Medicine. Her feature-length documentary The Time We Have draws an intimate portrait of a young woman facing terminal illness.
Joan Aleshire's new memoir in poems is Days of Our Lives. Reginald Dwayne Betts says, "Most poets choose: navigate the personal or navigate the public. In Days of Our Lives, Aleshire abandons the choice. Instead, opts for the gospel that is all the ways our private turns at living are never as private as we imagine. As if, all of it, our love and the nation's loss, hang by the thinnest of wires." She's published five previous collections and is working on a novel. She lives in Vermont and is the founder of SAGE, an organization that supports sustainable agricultural education and the arts.