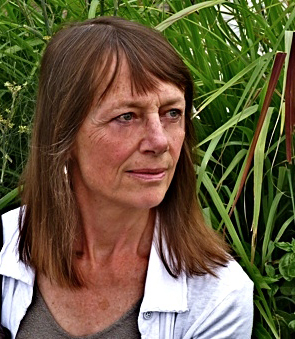 Tobey Hiller
Tobey Hiller and Amy Glynn
1 OCTOBER 2020 — thursday
Poetry Flash presents a virtual poetry reading by Tobey Hiller, from her new book, Crow Mind, with Amy Glynn, A Modern Herbal, online via Zoom, free, 7:00 pm PDT (Register to attend: please click here; you will receive an email with a link to join the reading)


MORE ABOUT THE READERS
Please join us for a Poetry Flash virtual reading on Thursday, October 1 at 7:00 pm PDT! We are excited to bring you Tobey Hiller and Amy Glynn via Zoom. To register for this reading, please click here. After you register, you will receive an email with a link to join the reading.
Thank you for continuing to support Poetry Flash and our reading series during these unprecedented times.

Amy Glynn's debut poetry collection is A Modern Herbal. Mark Doty says, "Amy Glynn's high-energy herbarium glides through discourses botanical and mathematical, swerving elegantly from casual to erudite, lyrical to essayistic; here there's barely a border between the gorgeous speech of praise and the take-no-guff attitude of the undeceived." Her second collection, Romance Language, is forthcoming from Measure Press. Also an essayist, her work appears widely in journals and anthologies including Orion, The New England Review, and The Best American Poetry. Her honors include the SPUR Award from the Academy of Western Writers, Carolyn KIzer Award from Poetry Northwest, and Southwest Review's Morton Marr Prize. A James Merrill House Fellow, she served as inaugural Poet Laureate for the cities of Lafayette and Orinda, California.

Tobey Hiller's new poetry book is Crow Mind. Marsha de la O says, "…Tobey Hiller depolarizes human and animal, she plumbs the knowledge 'our tribes share.' In conjunction and relationship, crow becomes a beloved companion from another consciousness. The poet looks within and without, and sees crow—wary subject, lover, parent, and numinous child; crow as mythic presence, whose proverbs arise from neither heaven nor hell, but airy reaches and greeny shade." A poet and fiction writer, Tobey Hiller's previous poetry books include Crossings, Certain Weathers, Aqueduct, and a novel, Charlie's Exit. Her fiction collection, "Particle To Wave: A Fabulary." was named one of five finalists for Omnidawn's 2019 Fabulist Collection Contest. Her short fiction and poetry have appeared in publications and anthologies, including Able Muse Review, Ambush Review, Askew, Canary, The Fabulist: Words & Art, Five Fingers Review, North Coast Literary Review, Sisyphus, Sin Fronteras, Spillway (forthcoming), Fire And Rain: Ecopoetry Of California, and more.