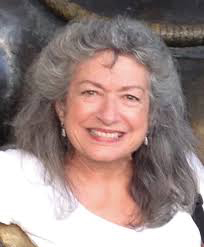 Susan Kelly-DeWitt
Susan Kelly-DeWitt and David Woo
12 NOVEMBER 2020 — thursday
Poetry Flash presents a virtual poetry reading by Susan Kelly-DeWitt, from her new book, Gravitational Tug, with David Woo, Divine Fire, online via Zoom, free, 7:00 pm PDT (Register to attend: please click here; you will receive an email with a link to join the reading)


MORE ABOUT THE READERS
Please join us for a Poetry Flash virtual reading on Thursday, November 12 at 7:00 pm PST! We are excited to bring you Susan Kelly-DeWitt and David Woo via Zoom. To register for this reading, please click on the link in the calendar listing above. After you register, you will receive an email invitation with a link to join the reading. Thank you for continuing to support Poetry Flash and our reading series during these unprecedented times.

Susan Kelly-DeWitt's new book is Gravitational Tug. Ilya Kaminsky says, "Susan Kelly-DeWitt is a poet who finds the marvelous in the everyday, who finds in our silent moments a music, who finds wisdom in our fears and passions, and teaches us to slow down and see ourselves in ourselves. I love her work." Her previous collections include Spider Season, and The Fortunate Islands. She is a former Wallace Stegner Fellow whose work also appears in many anthologies, and in print and online journals at home and abroad. She has been a reviewer for Library Journal, editor of the online journal Perihelion, Program Director for the Sacramento Poetry Center and the Women's Wisdom Arts Program, a Poet in the Schools and in the Prisons, a blogger for Coal Hill Review, and an instructor for UC Davis Continuing Education. She is currently a member of the National Book Critics Circle, the Northern California Book Reviewers, and a contributing editor for Poetry Flash.

David Woo's new book Divine Fire is forthcoming from The University of Georgia Press in March 2021, and may be pre-ordered at this online event. Harold Bloom said of his work, "I expect David Woo to be one of the two or three poets of his generation. Divine Fire is even more wise, eloquent, and light-bringing than was The Eclipses. David Woo now writes the poems of our climate, in the tradition of Wallace Stevens, Hart Crane, and Elizabeth Bishop." The son of Chinese immigrants, David Woo studied at Harvard, earned an MA in Chinese studies from Yale University, and was a Wallace Stegner Fellow at Stanford. His first collection of poetry, The Eclipses, won the A. Poulin Jr. Poetry Prize. Woo's work has been widely published and anthologized in publications such as The New Yorker, New Republic, Threepenny Review, Southwest Review, and The Open Boat: Poems from Asian America.