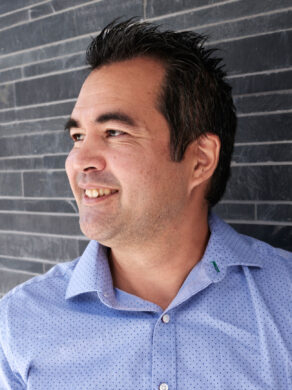 Brian Komei Dempster
Brian Komei Dempster and Lee Herrick
14 MARCH 2021 — sunday
Poetry Flash presents a virtual poetry reading by Brian Komei Dempster, Seize, and Lee Herrick, Scar and Flower, online via Zoom, free, 3:00 pm PDT (Register to attend: please click here; you will receive an email with a link to join the reading)


MORE ABOUT THE READERS
Please join us for a Poetry Flash virtual reading on Sunday, March 14 at 3:00 pm PDT! We are excited to bring you Brian Komei Dempster and Lee Herrick via Zoom. To register for this reading, please click on the link in the calendar listing above. After registering, you will receive a confirmation email containing information about joining the meeting. Thank you for continuing to support Poetry Flash and our reading series during these unprecedented times.

This reading is co-sponsored by Moe's Books in Berkeley; the featured books are available at bookshop.org/lists/poetry-flash-readings.

Brian Komei Dempster's new book of poems is Seize. Patrick Phillips says, "Brian Komei Dempster's central subject—his son's epilepsy—could not be more freighted with risk, and yet Seize achieves a pitch-perfect harmony of lament and praise, suffering and solace.…This is a stunning, heartbreaker of a book." His first collection, Topaz, won the 15 Bytes 2014 Book Award in Poetry. Widely published in literary journals, his poems have also been anthologized in Language for a New Century: Contemporary Poetry from the Middle East, Asia and Beyond, Asian American Poetry: The Next Generation, and elsewhere. He is editor of From Our Side of the Fence: Growing up in Concentration Camps, which received a 2007 Nisei Voices Award from the National Japanese American Historical Society, and Making Home from War: Stories of Japanese American Exile and Resettlement. As poet, workshop director, and editor, he's received grants from Michigan Council for Arts and Cultural Affairs and the Arts Foundation of Michigan, California State Library's California Civil Liberties Publication Education Program, Center for Cultural Innovation, and San Francisco Arts Commission.

Lee Herrick's latest book of poems is Scar and Flower, finalist for the 2020 Northern California Book Award. Juan Felipe Herrera says, "this is an incredible, luminous and most serious investigation, of being, of human suffering, of war and peace—of the factories of violence and the notebook of enlightenments.…Lee is concerned with the turning of beauty, the intimacy of death and the boundlessness of small moments, 'the broken body of a tiny bird,' fragments that can change a life." Herrick's previous poetry collections include Gardening Secrets of the Dead and This Many Miles from Desire. He is co-editor of the anthology The World I Leave You: Asian American Poets on Faith and Spirit. His poems appear widely in literary magazines, textbooks, and anthologies such as HERE: Poems for the Planet, with an introduction by the Dalai Lama; Indivisible: Poems of Social Justice, with an introduction by Common; One for the Money: The Sentence as Poetic Form; and California Fire and Water: A Climate Crisis Anthology. His prose has appeared in Dear America: Letters of Hope, Habitat, Defiance, and Democracy. He served as Fresno Poet Laureate from 2015-2017 and co-founded LitHop, Fresno's literary festival. He has traveled extensively throughout Latin America and Asia and has taught in China and in California State Prisons. He received the Bill F. Stewart Award for Excellence in Education in 2011. Born in Daejeon, Korea and adopted to the U.S. at ten months, he teaches at Fresno City College, where he co-founded the forthcoming Social Justice and Cultural Center, and in the Sierra Nevada University MFA program.