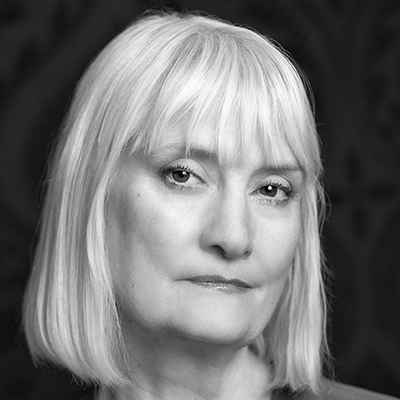 Terese Svoboda
Terese Svoboda and Kristin George Bagdanov
25 APRIL 2021 — sunday
Poetry Flash presents a virtual poetry reading by Kristin George Bagdanov, Diurne, and Terese Svoboda, Theatrix: Poetry Plays, online via Zoom, free, 3:00 pm PDT (Register to attend: please click here; you will receive an email with a link to join the reading)


Please join us for a Poetry Flash virtual reading on Sunday, April 25 at 3:00 pm PDT! We are excited to bring you Terese Svoboda and Kristin George Bagdanov via Zoom. To register for this reading, please click on the link in the calendar listing above. After registering, you will receive a confirmation email containing information about joining the meeting. Thank you for continuing to support Poetry Flash and our reading series during these unprecedented times.

This reading is co-sponsored by Moe's Books in Berkeley; the featured books are available at bookshop.org/lists/poetry-flash-readings.

MORE ABOUT THE READERS
Kristin George Bagdanov's two books of poems, both published in 2019, are her debut, Fossils in the Making, and Diurne. Ilya Kaminsky says about Diurne, "Kristin George Bagdanov has a gift of being able to make lyrics from our daily moments; she finds depths where others see only surfaces; she finds mystery and sets that mystery to music.…This is an intricate, compelling, necessary work." A PhD candidate in English Literature at the University of California, Davis, she is also the senior poetry editor of Ruminate Magazine.
Terese Svoboda's new book of poems, her eighth, is Theatrix: Poetry Plays. Virginia Konchan says, "Not since Beckett has an existential soliloquy defined the task before us with such bravura: the way forward is brilliantly, bracingly clear." Her previous collections include Professor Harriman's Steam Air-Ship, When the Next Big War Blows Down the Valley: Selected and New Poems, and Weapons Grade. Among her many other publications are seven books of fiction: a biography, Anything That Burns You: Lola Ridge, Radical Poet, and a volume each of memoir and translation. She's won a Bobst Prize in fiction, the Iowa Prize for poetry, NEH grant for translation, Graywolf Nonfiction Prize, an O. Henry Award for short story, and a Pushcart Prize for the essay. She is also a Guggenheim fellow. Her opera WET premiered at L.A.'s Disney Hall in 2005.