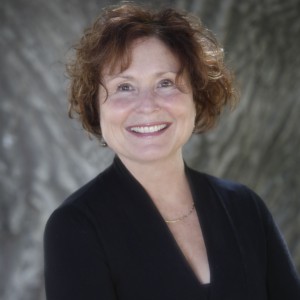 Susan Suntree
Doren Robbins and Susan Suntree
18 NOVEMBER 2021 — thursday
Poetry Flash presents a poetry reading by Doren Robbins, Sympathetic Manifesto: Selected Poems 1975-2015, and Susan Suntree, Dear Traveler, online via Zoom, free, 7:00 pm PST (Register to attend: please click here; you will receive an email with a link to join the reading)


Please join us for a Poetry Flash virtual reading on Thursday, November 18 at 7:00 pm PST! We are excited to bring you this reading by two compelling poets via Zoom. To register for this reading, please click on the link in the calendar listing above. After registering, you will receive a confirmation email containing information about joining the event. Thank you for continuing to support Poetry Flash and our reading series during these unprecedented times.

This reading is co-sponsored by Moe's Books in Berkeley; the featured books are available at bookshop.org/lists/poetry-flash-readings.

MORE ABOUT THE READERS

Doren Robbins's new book of poems is Sympathetic Manifesto: Selected Poems 1975-2015. Dorianne Laux says, "What of the tired, the lost, the cast aside? We behold them all, revealed in their human complexity with tenderness, wit and rage throughout Robbins's work. His vision is necessary and vital…." A poet, mixed media artist, and essayist, he's published fifteen books. His monograph, Apocalypse Contemporary on Sharon Doubiago's book Naked to the Earth was published in 2020 as was Not Fade Away: Poetic Prose Monologues, Three Sequences. His honors include the Blue Lynx Poetry Award, 2001 and the 2008 PEN Oakland Josephine Miles Poetry Award. He's widely published in literary journals and is Emeritus Professor of Creative Writing and English at Foothill College in California.

Susan Suntree's brand new book of poetry is Dear Traveler. Marsha de la O said of it, Dear Traveler is a gorgeous poem-cycle as well as journey we all must make." Suntree's previous book, a non-fiction poem, Sacred Sites: The Secret History of Southern California, won the Southern California Independent Booksellers Association Award for Nonfiction, PEN Oakland Josephine Miles Award for Poetic Narrative, and a Mellon Foundation Elemental Arts Award. Her books and chapbooks include Eye of the Womb, also published in Madrid as a bilingual edition, El Ojo de la Matriz; Tulips, a bilingual chapbook of translations of poetry by Spanish poet Ana Rossetti; Rita Moreno; and Wisdom of the East: Stories of Compassion, Inspiration and Love, that she edited, with a foreword by the Dalai Lama. Suntree adapted the Universal Declaration of Human Rights as a poem set as a frequently performed choral work by award-winning composer Adrienne Albert (A Choral Quilt of Hope: The Universal Declaration of Human Rights). Her work has appeared in journals and anthologies, and she has published essays and book chapters about activist theatre. Poetry Flash and Theatre Journal have published her reviews.