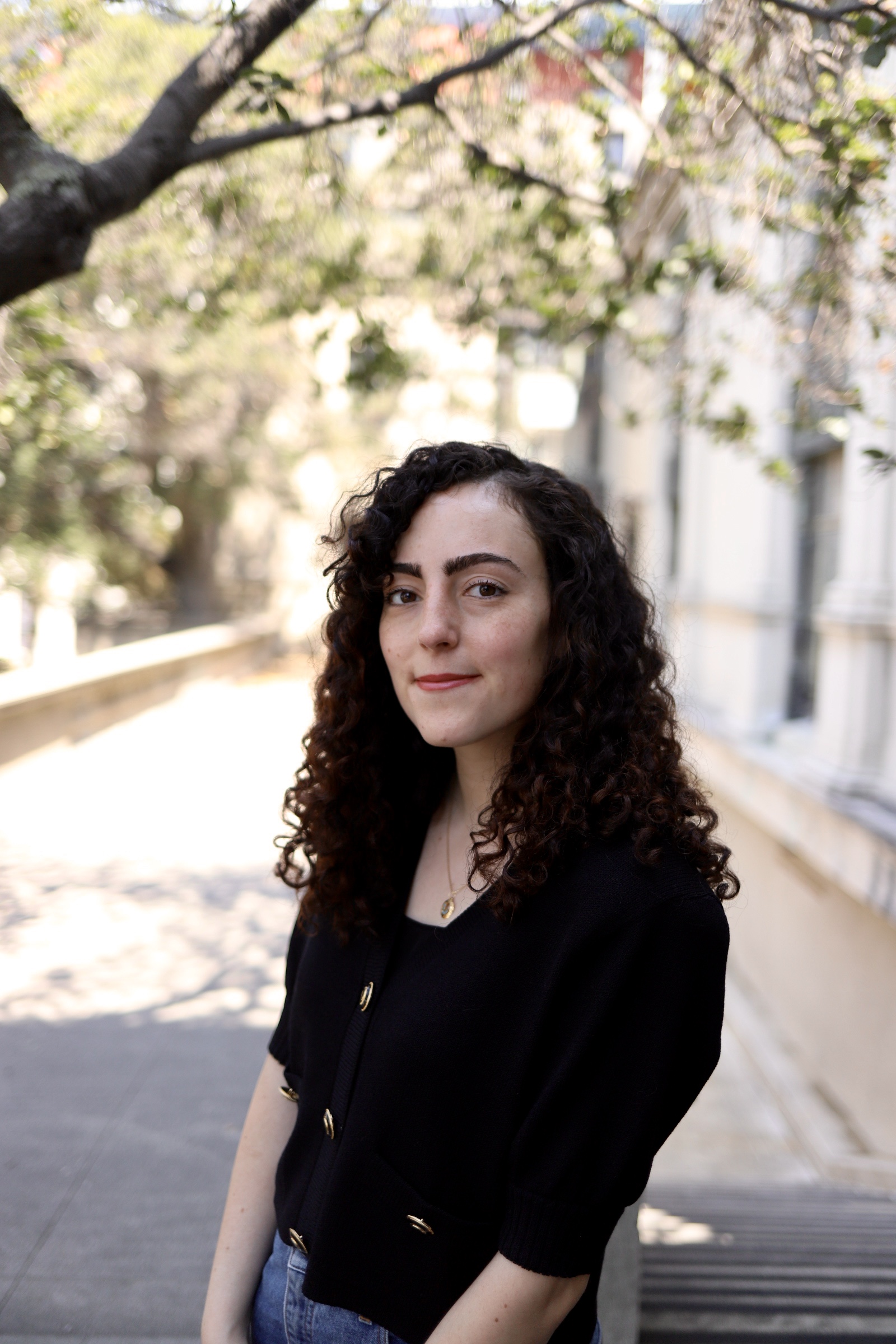 Lubna Safi
Leila Chatti and Lubna Safi
23 JUNE 2022 — thursday
Poetry Flash presents a reading by Lubna Safi, Your Blue and the Quiet Lament, Walt McDonald First Book Poetry Prize-winner, and Leila Chatti, Deluge and , The Mothers: Poems in Conversation & A Conversation, co-authored with Dorianne Laux, online via Zoom, free, 7:00 pm PDT (Register to attend: please click here; you will receive an email with a link to join the reading)


Please join us for a Poetry Flash virtual reading on Thursday, June 23, at 7:00 pm PDT. We are pleased to bring you this exciting event via Zoom. To register, please click on the link in the calendar listing above. After registering, you will receive a confirmation email containing information about joining the event. Thank you for continuing to support Poetry Flash and our reading series.

Featured books for this reading are available at bookshop.org/shop/poetryflash, www.writerscenter.org/product/the-mothers, and at Texas Tech University Press, www.ttupress.org/search-results/?supapress_order=publishdate-desc&page_number=2. This reading is co-sponsored by Moe's Books in Berkeley.
.

MORE ABOUT THE READERS
Leila Chatti's debut full-length collection is Deluge, winner of the 2021 Levis Reading Prize and longlisted for the 2021 PEN Open Book Award. Naomi Shihab Nye said in The New York Times, "To write a series of poems out of extreme illness is a bracing accomplishment indeed. In Deluge…, Leila Chatti, born of a Catholic mother and a Muslim father, brilliantly explores the trauma. In a frightening two-year saga of a tumor and the 'flooding' it caused, Chatti finds not disassociation but deeper association with her own experience." She is also co- author of The Mothers: Poems in Conversation & A Conversation, a chapbook, with Dorianne Laux, and other chapbooks. Tunisian-American dual citizen born in Oakland, Chatti has lived in the United States, Tunisia, and Southern France. Her poems have received prizes from Ploughshares's Emerging Writer's Contest, Narrative's 30 Below Contest, Gregory O'Donoghue International Poetry Prize, and the Pushcart Prize, among others, and appear in The New York Times Magazine, Academy of American Poets' Poem-a-Day, POETRY, The Nation, The Atlantic, Ploughshares, Tin House, American Poetry Review, Virginia Quarterly Review, The Georgia Review, New England Review, Kenyon Review Online, Narrative, The Rumpus, and Best New Poets.

Lubna Safi's debut poetry collection is Your Blue and the Quiet Lament, winner of the Walt McDonald Prize First-Book Series in Poetry. Texas Tech University Press says, "Your Blue and the Quiet Lament records the textures of grief after a cousin's murder at the hands of the Syrian state reaches the poet through a long-distance phone call. The poems trace a narrative of arrest, imprisonment, and torture in Syria and interweave the difficulties a family experiences in the diaspora. Shifting between the death of poet Federico García Lorca and that of her cousin, Lubna's poetry contends with personal loss by distancing the meaning of one death through the intermediary of another. Yet the distortion of distance is already there—in the language, in the geographic space, in time, in the grief itself—tinged with blue." Along with poetry, Lubna Safi also writes fiction, literary criticism, and lyric essays. Her work has appeared in Guernica, The Journal, MIZNA, and elsewhere. She is currently completing a PhD at the University of California, Berkeley.
Daily Listings
< previous month | show all FEBRUARY | next month >
8 FEBRUARY 2023 — wednesday
City Lights Books presents award-winning novelist Isabel Waidner, Corey Fah Does Social Mobility, discussing their new book, Sterling Karat Gold, in conversation with poet and playwright Maxe Crandall, The Nancy Reagan Collection, finalist for the Lambda Literary Award for Transgender Poetry, online via Zoom, free, Noon PST (Register to attend: citylights.com/events)
9 FEBRUARY 2023 — thursday
Open mic reading, anything goes, poetry, recitals, rants, rejoicings, come to read or to listen, and be a part of this collaborative experience, with musical accompaniment by Psi Process, every second Thursday of the month, The Ugly Mug Coffee House, 4640 Soquel Drive, Soquel, free, 5:30-7:15 pm PST
The monthly Poem Jam reading series presents writers published in the new anthology Uncommon Ground: BIPOC Journeys to Creative Activism, hosted by San Francisco Poet Laureate emerita Kim Shuck, What Unseen Thing Blows Wishes Across My Surface?, San Francisco Public Library, Latino/Hispanic Meeting Room A, 100 Larkin Street, San Francisco, free, 6:00-7:15 pm PST (More information here: sfpl.org/events/2023/02/09/performance-kim-shucks-poem-jam-celebrates-uncommon-ground)
10 FEBRUARY 2023 — friday
11 FEBRUARY 2023 — saturday
12 FEBRUARY 2023 — sunday
13 FEBRUARY 2023 — monday
14 FEBRUARY 2023 — tuesday
15 FEBRUARY 2023 — wednesday
16 FEBRUARY 2023 — thursday
Green Apple Books presents poet Tawanda Mulalu, Nearness, reading from and discussing his debut full-length collection Please make me pretty, I don't want to die, joined by poets Ritchie Hofmann, Second Empire, and Amy Shimshon-Santo, Catastrophic Molting, Green Apple Books, 1231 9th Avenue, San Francisco, free, 7:00 pm PST (More information here: www.greenapplebooks.com/event/9th-ave-tawanda-mulalu-richie-hofmann-and-amy-shimshon-santo)
17 FEBRUARY 2023 — friday
18 FEBRUARY 2023 — saturday
19 FEBRUARY 2023 — sunday
20 FEBRUARY 2023 — monday
21 FEBRUARY 2023 — tuesday
Cobalt Poets presents a reading featuring poet Shonda Buchanan, Black Indian, winner of the 2020 Indie New Generation Book Award, with open mic to follow, online via Zoom, free, 7:30 pm PST (Register to attend: www.poetrysuperhighway.com/cobalt/calendar.html)
22 FEBRUARY 2023 — wednesday
23 FEBRUARY 2023 — thursday
Poet and artist Daniela Molnar celebrates her debut collection, Chorus, winner of the Omnidawn 1st/2nd Book Award, in conjunction with her solo art show of the same name, joined by poet Brenda Hillman, Extra Hidden Life, among the Days, come for an evening of art and poetry reading, Round Weather Gallery, 951 Aileen Street, Suite P, Oakland, free, 5:00 pm PST
Kim Shuck, San Francisco Poet Laureate emerita, reads from her new collection of essays, Noodle, Rant, Tangent, San Francisco Public Library, Latino/Hispanic Meeting Room A, 100 Larkin Street, San Francisco, free, 6:00-7:15 pm PST (More information here: sfpl.org/events/2023/02/23/author-kim-shuck-noodle-rant-tangent)
24 FEBRUARY 2023 — friday
25 FEBRUARY 2023 — saturday
26 FEBRUARY 2023 — sunday
Valley Contemporary SoCal Poets Reading, featuring Laurel Ann Bogen, Washing a Language, Michael C. Ford, Emergency Exits, nominated for a 1998 Pulitzer Prize, Rick Lupert, I am not Writing a Book of Poems in Hawaii, E Amato, Swimming Through Amber, Beth Ruscio, Speaking Parts, Robert Krut, Watch Me Trick Ghosts, and Ashaki Jackson, Language Lesson, Beyond Baroque Literary Arts Center, 681 Venice Blvd., Venice Beach, Los Angeles, 2:00 pm PST (RSVP to attend: www.beyondbaroque.org/calendar.html)
27 FEBRUARY 2023 — monday
28 FEBRUARY 2023 — tuesday