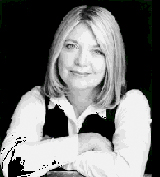 November 17, 2008
Muske-Dukes Named California Poet Laureate
Last Thursday Governor Schwarzenegger appointed Los Angeles poet and novelist Carol Muske-Dukes to succeed Berkeley poet and writer Al Young as California Poet Laureate, a rotating position that was created in 2001, offering a $10, 000 stipend for a two-year term. The California State Senate now must approve the appointment. (Carol Muske-Dukes is a Democrat.)
Carol Muske-Dukes, who teaches at the University of Southern California and founded the school's graduate program in Literature and Creative Writing, has published seven books of poetry, four novels, and two books of essays. She also founded and taught in a Creative Writing program at a women's prison on Riker's Island in New York.
The Laureate works with the California Arts Council to promote poetry, "from classrooms to boardrooms across the state" as the Governor's official press release puts it, especially among children and those not usually exposed to poetry and creative writing, and "to inspire an emerging generation of literary artists and to educate all Californians about the many poets and authors who have influenced our great state through creative literary expression." The council takes nominations and recommends four to the governor.
Carol Muske-Dukes's husband was the actor, David Dukes, who died of a sudden heart attack in 2000. Her most recent book of poetry, Sparrow, which was a finalist for the National Book Award, is a book of elegies for him. Others of her books of poems include Applause, Red Trousseau, and An Octave Above Thunder, her new and selected poems which was nominated for the Los Angeles Times Book Prize. Carol Muske-Dukes most recent novel is the Los Angeles Times best-seller Channeling Mark Twain. The Irish poet Eavan Boland has said of her, "Carol Muske is a beautiful, ambitious poet who has not rested on her gifts for language and cadence. She has chosen instead to let a musical light become the infinitely more testing light of disaster and interrogation."
Among her honors are National Endowment for the Arts and Guggenheim fellowships, an Ingram-Merrill grant and several Pushcart Prizes.
— posted by Joyce Jenkins