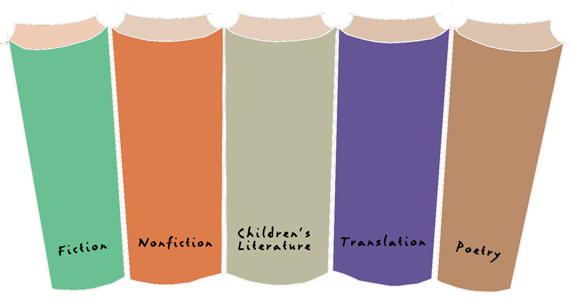 34th Annual Northern California Book Awards
Celebrating books published by Northern California authors in 2014


Sunday, May 3, 2015

KORET AUDITORIUM • SAN FRANCISCO MAIN LIBRARY
CIVIC CENTER • FREE ADMISSION

1:00-2:30 pm: Awards Ceremony • 2:30-4:00 pm: Book Signing & Reception

Program includes readings and remarks by this year's award-winning authors
FRED CODY AWARD FOR LIFETIME ACHIEVEMENT & SERVICE



Willis Barnstone
Poet, Scholar, Translator

Willis Barnstone was born in Lewiston, Maine, in 1927, and educated at Bowdoin, Columbia, and Yale. He is author or editor of more than seventy books over six decades of publishing. His brand new book of poetry is Moonbook and Sunbook (Tupelo Press). Mexico in My Heart, his selected poems, is forthcoming in 2015. His huge range of publications include Modern European Poetry (Bantam, 1967), The Other Bible (HarperCollins, 1984), The Secret Reader: 501 Sonnets (University Press of New England, 1996), a memoir biography With Borges on an Ordinary Evening in Buenos Aires (Illinois, 1993), To Touch the Sky (New Directions, 1999), The Poems of Mao Zedong (University of California Press, 2010), and The Gnostic Bible (Shambhala, 2010). His literary translation of the New Testament is The New Covenant: The Four Gospels and Apocalypse (Riverhead Books, 2002). A Guggenheim fellow, he has four times been nominated for the Pulitzer Prize in Poetry, and has had four Book of the Month Club selections. His poetry has appeared in The Paris Review, The New Yorker, Poetry Magazine, The New York Review of Books, and The Times Literary Supplement. His books have been translated into diverse languages including French, Italian, Romanian, Arabic, Korean, and Chinese. He taught in Greece at the end of the civil war (1949-51), in Buenos Aires during the Dirty War, and during the Cultural Revolution went to China, where he was later a Fulbright Professor of American Literature at Beijing Foreign Studies University (1984-85). He is Professor Emeritus at Indiana University and has lived in Oakland, California, for many years.



NCBR RECOGNITION AWARD

(for a literary organization, or exceptional book that falls outside category)
The Heyday of Malcolm Margolin: The Damn Good Times of a Fiercely Independent Publisher, edited by Kim Bancroft, Heyday



POETRY


Like a Beggar, Ellen Bass, Copper Canyon Press
Here, Maxine Chernoff, Counterpath
Small Disasters Seen in Sunlight, Julia B. Levine, Louisiana State University Press (WINNER)
Beyond the Chainlink, Rusty Morrison, Ahsahta Press
Animism, Dennis Schmitz, Oberlin College Press
Sun Bear, Matthew Zapruder, Copper Canyon Press



FICTION


An Unnecessary Woman, Rabih Alameddine, Grove Press
Island of a Thousand Mirrors, Nayomi Munaweera, St. Martin's Press
Orfeo, Richard Powers, W.W. Norton & Company (WINNER)
Love and Treasure, Ayelet Waldman, Knopf
This Is Not an Accident: Stories, April Wilder, Viking



CREATIVE NONFICTION


Gone Feral: Tracking My Dad Through the Wild, Novella Carpenter, Penguin Press
Geek Sublime: The Beauty of Code, the Code of Beauty, Vikram Chandra, Graywolf Press
Spare Parts: Four Undocumented Teenagers, One Ugly Robot, and the Battle for the American Dream, Joshua Davis, Farrar, Straus and Giroux
Why I Read: The Serious Pleasure of Books, Wendy Lesser, Farrar, Straus and Giroux
The Encyclopedia of Trouble and Spaciousness, Rebecca Solnit, Trinity University Press (WINNER)



GENERAL NONFICTION


San Francisco's Jewel City: The Panama-Pacific International Exposition of 1915, Laura A. Ackley, Heyday
Who We Be: The Colorization of America, Jeff Chang, St. Martin's Press
Political Order and Political Decay: From the Industrial Revolution to the Globalization of Democracy, Francis Fukuyama, Farrar, Straus and Giroux
Flash Boys: A Wall Street Revolt, Michael Lewis, W.W. Norton & Company (WINNER)
A Deadly Wandering: A Tale of Tragedy and Redemption in the Age of Attention, Matt Richtel, William Morrow



TRANSLATION


Fiction
Baboon, Naja Marie Aidt, translated from the Danish by Denise Newman, Two Lines Press
Three Light-Years: A Novel, Andrea Canobbio, translated from the Italian by Anne Milano Appel, Farrar, Straus and Giroux
A Corner of the World, Mylene Fernández-Pintado, translated from the Spanish by Dick Cluster, City Lights
Las Orejas del Lobo & The Ears of the Wolf, Antonio Ungar, translated from the Spanish by Katherine Silver, Brutas Editoras (WINNER)

Poetry
I Must Be the Wind, Moon Chung-hee, translated from the Korean by Clare You and Richard Silberg, White Pine Press
Nothing More to Lose, Najwan Darwish, translated from the Arabic by Kareem James Abu-Zeid, New York Review Books/Poets (WINNER)
Anatomical Theater, Andrei Sen-Senkov, translated from the Russian by Ainsley Morse and Peter Golub, Zephyr Press



CHILDREN'S LITERATURE


Younger Readers
Ivan: The Remarkable True Story of the Shopping Mall Gorilla, Katherine Applegate, illustrator G. Brian Karas, Clarion Books (WINNER)
Summoning the Phoenix: Poems and Prose About Chinese Musical Instruments, Emily Jiang, illustrator April Chu, Shen's Books/Lee & Low
A Piece of Cake, LeUyen Pham, Balzer & Bray/HarperCollins

Older Readers
Nest, Esther Ehrlich, Wendy Lamb Books/Random House
I'll Give You the Sun, Jandy Nelson, Dial Books (WINNER)
This One Summer, Mariko Tamaki, illustrator Jillian Tamaki, First Second Books




The Northern California Book Awards are presented and sponsored by Northern California Book Reviewers, Poetry Flash, PEN West, Mechanics' Institute Library, Women's National Book Association-SF Chapter, San Francisco Public Library, Friends of the San Francisco Public Library, and Readers Bookstore at the Main.

The winners will be announced at the Awards ceremony on May 3, 2015. Free admission; open to the public. For more information: Poetryflash.org, 510.525.5476, NCBR@poetryflash.org.