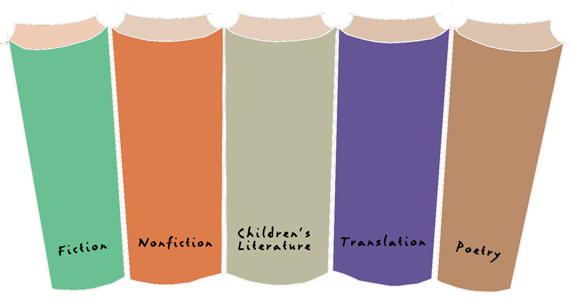 37th Annual Northern California Book Awards
Celebrating books published by Northern California authors in 2017


Sunday, July 1, 2018 • 1:00 p.m.

Book sales before & after Awards Ceremony
Book signing & reception to follow

KORET AUDITORIUM • SAN FRANCISCO MAIN LIBRARY • 100 LARKIN STREET, CIVIC CENTER • ENTER ON GROVE • FREE & OPEN TO THE PUBLIC

Master of Ceremonies: Oscar Villalon, ZYZZYVA Managing Editor


The program includes readings and remarks by this year's award-winning authors; nominated and honored books will be available for purchase to benefit the Friends of the San Francisco Library


FRED CODY AWARD FOR LIFETIME ACHIEVEMENT





Photo by Mark Costantini, San Francisco Chronicle.

Daniel Ellsberg
activist and author

This year's Cody Award winner is activist and author Daniel Ellsberg. He has become an American household name—for many of us a hero—as the man who revealed the Pentagon Papers in 1971, a top-secret Pentagon study of decision making during the Vietnam War, to the New York Times and other newspapers. Born in 1931, he was a U.S. Marine who later became a military analyst. Early in 1973, the government brought him to trial, charged under the Espionage Act of 1917 as well as other charges of theft and conspiracy, with a possible maximum penalty of 115 years. He was defended by Leonard Boudin and Harvard Law professor Charles Nesson, and in May of that year Judge William Matthew Byrne Jr. dismissed all charges against him. Daniel Ellsberg has since become an author. His 2017 book, The Doomsday Machine: Confessions of a Nuclear War Planner, framed as a memoir, exposes the shocking details of America's nuclear war program of the 1960s in which he, himself, took part as a high-level analyst. He details the dangers of our terrifying military buildup, how Eisenhower was planning a nuclear war, how the Trump administration renews this civilization-destroying threat, and offers feasible steps for dismantling this "doomsday machine." The book has been widely acclaimed, in the San Francisco Chronicle, Huffington Post, LitHub, and elsewhere. His previous titles include Risk, Ambiguity, and Decision, and Secrets: A Memoir of Vietnam and the Pentagon Papers. In 2006 he was awarded the Right Livelihood Award. He has continued his political activism, voicing support for WikiLeaks, Chelsea Manning, and Edward Snowden.



NCBR RECOGNITION AWARD

Tending the Fire: Native Voices and Portraits, photographs by Christopher Felver, University of New Mexico Press


Members of the Northern California Book Reviewers select the award-winners and nominees. All of these nominated books make up the NCBR Recommended Reading List of Books Published by Northern California Authors in 2017.



POETRY

Heaven Is All Goodbyes, Tongo Eisen-Martin, City Lights Books
Proprietary, Randall Mann, Persea Books
American Dream with Exit Wound, Dawn McGuire, IFSF Publishing
Double Portrait, Brittany Perham, W.W. Norton
Self-Portrait as Wikipedia Entry, Dean Rader, Copper Canyon Press
Unaccompanied, Javier Zamora, Copper Canyon Press (WINNER)



FICTION

Less, Andrew Sean Greer, Lee Boudreaux Books (WINNER)
Woman No. 17, Edan Lepucki, Hogarth
Like a Mule Bringing Ice Cream to the Sun, Sarah Ladipo Manyika, Cassava Republic
A Kind of Freedom, Margaret Wilkerson Sexton, Counterpoint
The Age of Perpetual Light, Josh Weil, Grove Press



GENERAL NONFICTION

The California Field Atlas, Obi Kaufmann, Heyday
Lost Worlds of the San Francisco Bay Area, Sylvia Linsteadt, Heyday (WINNER)
The Modoc War: A Story of Genocide at the Dawn of America's Gilded Age, Robert Aquinas McNally, Bison Books
Reset: My Fight for Inclusion and Lasting Change, Ellen Pao, Spiegel & Grau
The Color of Law: A Forgotten History of How Our Government Segregated America, Richard Rothstein, Liveright



CREATIVE NONFICTION

The Best We Could Do, An Illustrated Memoir, Thi Bui, Abrams Comicarts
The Far Away Brothers: Two Young Migrants and the Making of an American Life, Lauren Markham, Crown (WINNER)
Logical Family: A Memoir, Armistead Maupin, Harper
Survivor Cafe: The Legacy of Trauma and the Labyrinth of Memory, Elizabeth Rosner, Counterpoint
Coming to My Senses: The Making of a Counterculture Cook, Alice Waters, Clarkson Potter/Publishers
Why Poetry, Matthew Zapruder, Ecco



TRANSLATION

Fiction
Kill the Ámpaya! The Best Latin American Baseball Fiction, edited and translated from the Spanish by Dick Cluster, Mandel Vilar Press (WINNER)
Blameless, Claudio Magris, translated from the Italian by Anne Milano Appel, Yale University Press
Atlantic Hotel, João Gilberto Noll, translated from the Portuguese by Adam Morris, Two Lines Press

Poetry
Speaking in Song (hearing and forgetting), Pura López Colomé, translated from the Spanish by Dan Bellm, Shearsman Books
Book of Twilight, Pablo Neruda, translated from the Spanish by William O'Daly, Copper Canyon Press
The Living Theatre, Selected Poems of Bianca Tarozzi, translated from the Italian by Jeanne Foster and Alan Willamson, BOA Editions, Ltd. (WINNER)



CHILDREN'S LITERATURE

Younger Readers
Kate Warne: Pinkerton Detective, Marissa Moss, illustrated by April Chu, Creston Books
A Different Pond, Bao Phi, illustrated by Thi Bui, Capstone Young Readers
The Antlered Ship, Dashka Slater, illustrated by The Fan Brothers, Beach Lane Books (WINNER)

Older Readers
Wishtree, Katherine Applegate, Feiwel and Friends
Wild Beauty, Anna-Marie McLemore, Feiwel and Friends (WINNER)
The 57 Bus: A True Story of Two Teenagers and the Crime that Changed Their Lives, Dashka Slater, Farrar Straus Giroux Books for Young Readers




The Northern California Book Awards are presented and sponsored by Northern California Book Reviewers, Poetry Flash, PEN West, Mechanics' Institute Library, Women's National Book Association-SF Chapter, San Francisco Public Library, Friends of the San Francisco Public Library, and Readers Bookstore at the Main.

The winners in each category will be announced at the Awards ceremony on July 1, 2018. Free admission; open to the public. For more information: NCBR@poetryflash.org, 510.525.5476 or 510.612.3958, Poetryflash.org.