The Dialogue of Poetry:
A Workshop with Richard Silberg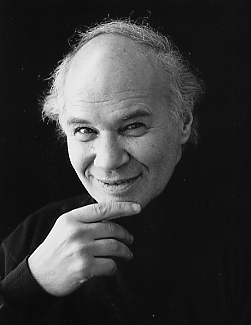 The Dialogue of Poetry Workshop with Richard Silberg begins May 17, 2017. Ten sessions, meets Wednesday evenings, 7pm to 10pm, at Poetry Flash in Berkeley. (The sessions often end earlier than 10pm.)
The first half of each meeting is devoted to discussing the work of one published poet from the workshop reader, and the second half to reading and discussing poems written by the workshop participants. Representative poets whose works have been discussed in the past include Roxanne Beth Johnson, Robert Hass, Sharon Olds, Robert Pinsky, giovanni singleton, Cole Swensen, Dean Young, Gary Young, D. Nurkse, Patricia Smith, D.A. Powell, Jorie Graham, Kevin Prufer, Natalie Diaz, Michael Palmer, Lucia Perillo, and Alicia Suskin Ostriker.
"Writing Poetry is nourished by reading and hearing poetry. We'll study a spectrum of poets in a class reader, and use the Poetry Flash calendar to find the best Bay Area readings. We'll walk all the roads to poetry, and we'll capitalize on that energy in workshop to help each other make our work the best it can be."

—Richard Silberg
For more information, email editor@poetryflash.org, or call Poetry Flash, (510) 525-5476, between 12:30pm and 3:00pm weekdays.
---
To register: Mail a check for $250 made out to Poetry Flash, or email editor@poetryflash.org to reserve your place. The workshop location and mailing address: Poetry Flash, 1450 Fourth Street #4, Berkeley, CA 94710. Please include your name, phone number, and e-mail in correspondence. Tuition is due by the first workshop session and is nonrefundable. Additional $5 for the workshop reader (and photocopies) is due at the first session.
Tuition can also be paid by credit card via PayPal, (click on "Buy Now" below). When you use this method, please send an email to editor@poetryflash.org with your name and phone number to confirm that you have paid via PayPal, and to make sure we have your contact information.
Richard Silberg, M.A., Associate Editor of Poetry Flash, is co-coordinator and host of the Poetry Flash reading series. The Horses, New & Selected Poems (Red Hen Press, 2012) is his newest book. He is also author of Deconstruction of the Blues (Red Hen Press, 2006), winner of the PEN Oakland Josephine Miles Literary Award and a nominee for the Northern California Book Award in Poetry; his co-translation of acclaimed Korean poet Ko Un, The Three Way Tavern: Selected Poems, University of California Press, received the 2007 Northern California Book Award for Translation. His other books include Doubleness, California Poetry Series/Heyday, and a collection of his Poetry Flash essays, Reading the Sphere: A Geography of Contemporary American Poetry. Richard Silberg taught Poetry Workshops and "Writing and Appreciating Contemporary Poetry" at UC Berkeley Extension for over twenty years.
Praise for Richard Silberg's Reading the Sphere: A Geography of Contemporary American Poetry:
"No one is writing about poetry with more vividness, particularity, intelligence, and range, than Richard Silberg. What a pleasure to have a book of his essays."

—Robert Hass


"I'm grateful for Richard Silberg's active, questioning intelligence, his generosity of spirit—above all, for his care and delight on behalf of poetry."

—Adrienne Rich
---
Private Editorial Consultation
and critique for individual poems
or poetry manuscripts
with experienced teacher, poet, and author Richard Silberg
Richard Silberg
offers private editorial and manuscript consultation for individuals at reasonable rates. For more information about private consulting, please e-mail editor@poetryflash.org or call (510) 525-5476, 12:30 to 3:00 on weekday afternoons.